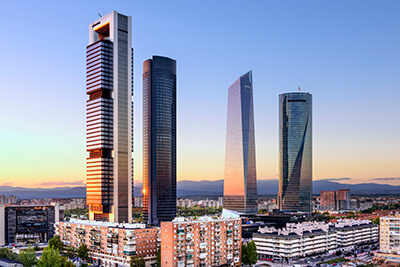 The capital of Spain is one of the best cities in the world nowadays for business tourism. Many major international conferences, business meetings, conferences and dozens of major trade fairs and exhibitions are held here annually. In fact, Madrid has twice won the Best European MICE Destination World Travel Awards and is in the top 3 cities in the world for most congresses according to the International Congress and Convention Association (ICCA).
At Spain Emotions we create the best, most unique proposals for unforgettable meetings and events in Madrid, where you and your employees and teammates will be swept off your feet. You can choose from a wide range of original locations such as train stations with fascinating architecture from the beginning of the century to meetings in relaxing, natural spaces or in unique hotels full of history, character, and luxury. Madrid combines the old world and modern world perfectly with a mix of fantastic architecture, art, culture, shopping, gastronomy, and nightlife.
Madrid's versatility also makes it the best option for teambuilding programs. It can offer adventure experiences through spectacular landscapes, sports meetings in championship facilities, Spanish gastronomy events and gymkhanas in legendary scenarios. We can arrange for you to dine in style at the VIP restaurant overlooking the Bernabéu stadium. 
SPORTS TOURISM IN MADRID
The city of Madrid is internationally known for being the home of two historical teams: Real Madrid and Atletico de Madrid. Watching a live match is a unique sensation: the stands vibrate with every goal; you see your idols playing in front of you and you feel part of a legendary club.
But the sporting experience doesn't end there. We can take you to a horse racing event at the Hippodrome or for a round of golf at one of the fine golf clubs in Madrid. Other exciting options we organize are getting tickets for the Spanish open tennis competition at the Caja Mágica (Magic box) tennis venue or a top basketball match or concert at the WiZink Center.
Madrid is a perfect city for sports. The facilities where the great players of La Liga train or the centers where they started to play can be also your training grounds in Madrid.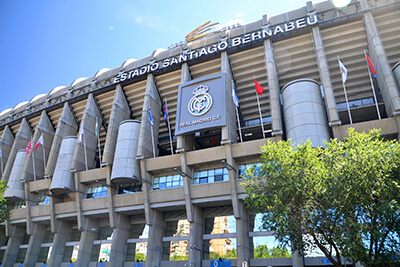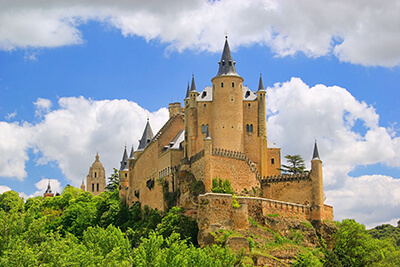 CHARMING TOWNS
Madrid and its surrounding area hold many secrets and there are real hidden gems to be discovered. These spaces allow us to design original and unforgettable corporate trips.
Discover amazing, picturesque places such as San Lorenzo del Escorial, Pedraza, Aranjuez, La Granja de San Ildefonso, Chinchón, Buitrago de Lozoya, el Hayedo de Montejo, La Hiruela, Segovia, Toledo, Cuenca, Patones de Arriba, Valverde de los Arroyos, Sigüenza, Alcalá de Henares, Medinaceli, Ayllón, Rascafría, Miraflores de la Sierra or Manzanares El Real and much more.