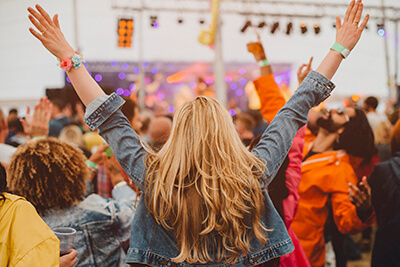 FESTIVALS
Music festivals are the ideal opportunity for you to see the best current artists on the same stage. There are as many festivals as there are styles of music, ranging from Tomorrowland, undoubtedly the most famous electronic music festival, to Coachella where all genres merge. Spain Emotions are leaders in Festival Travel because it resonates with our core values of enjoying the best emotional travel experiences. In addition, we give you special access to several unique festivals in Spain that will sweep you off your feet, like the San Sebastian Film Festival or the Mérida International Theatre Festival.
Whether you'd like to attend the leading fantasy and horror movie premieres at Sitges, experience Greek and Roman comedies and tragedies in Mérida, see the big names in film in a glamorous and cosmopolitan atmosphere in wonderful San Sebastián, listen to classical music at the UNESCO World Heritage Site of Aranjuez, Spain Emotions will make sure you celebrate other countries' cultures at leading festivals as we will immerse you in the local values and beliefs in one short trip.
TOMORROWLAND
Tomorrowland is the best electronic music festival in the world nowadays, held every year at the end of July for 6 days on various dates. Although the amazing event sells out in a short time, Spain Emotions can guarantee your tickets for this amazing experience. 
It is an inimitable and sought-after party and is held in the picturesque town of Boom in Belgium, which sees thousands of electronics lovers coming to see the most famous DJs from around the globe. Legendary performers like W&W, Hardwell, Dimitri Vegas & Like Mike, Showtek, Alesso, Steve Aoki and David Guetta have all performed on its awe-inspiring stage, among many others. It is a show that isn't only musical but also an audiovisual treat in which there is no lack of awesome fireworks and a super-friendly ethos throughout. We offer you the exclusive option of a ticket or a package of tickets and hotel so that you can experience the true emotions of this highly sought, sold out festival.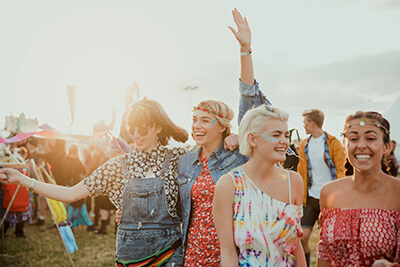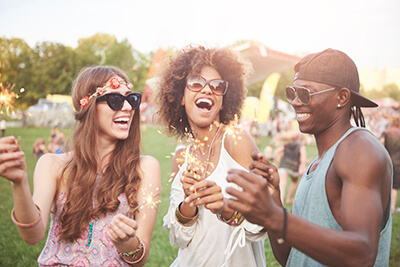 COACHELLA FESTIVAL
Do you want to rub elbows with celebrities like Gigi Hadid, Kylie and Kendall Jenner, Alessandra Ambrosio or Brooklyn Beckham? If the answer is yes then Coachella is definitely your festival, the meeting point for Instagram's most followed influencers. For many music fans, this formidable event is the best weekend of the year. The Coachella Valley Music and Arts Festival is a prestigious annual three-day music festival which takes place in Indio, California, and is usually held in the last week of April. It has an impressive star-studded line-up for all styles: rock, pop, hip hop and electronic. Recent editions to Coachella have featured epic artists such as Rosalía, Beyoncé, The Weekend, Eminem, Billie Eilish, ACDC and Calvin Harris, and the list goes on. Don't miss out on this diverse and inclusive weekend, send Spain Emotions your request for Coachella tickets before they run out!
SAN SEBASTIAN FILM FESTIVAL
This long-standing film festival, now in its 68th year, is one of the greatest and most prestigious film festivals in the world. It is held in what is arguably Spain´s most beautiful city – San Sebastian. Spain Emotions provides you with the unique opportunity to see the screening of all the great upcoming international films along with the presence of the world´s best actors. It is hardly surprising that the films and actors awarded in this festival are usually also awarded in the Oscars. We take you to the glamorous opening and closing galas of the San Sebastian Film Festival and we recommend you complete the evening with our gastronomic experiences in the unforgettable settings of a high-class city which oozes sophistication, beauty, culinary delights, and inspirational scenery in a coastal setting.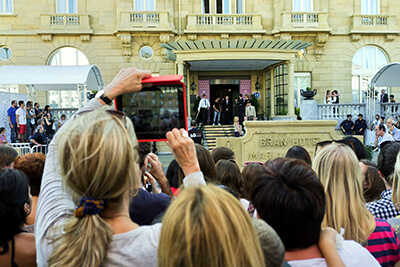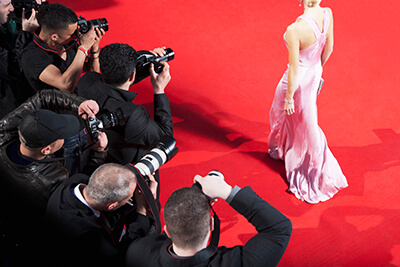 SITGES INTERNATIONAL FILM FESTIVAL
The SITGES International Fantastic Film Festival of Catalonia is the number one fantasy film festival in the world. It also represents the cultural expression which has most media impact in Catalonia. This spectacular event is ideal for lovers of science fiction, horror and fantasy films. You will attend the premiere of the best films in which the main directors and actors will be present. The Sitges International Film Festival is a real party with no shortage of themed horror and fantasy parades. To make sure you live the experience to the fullest, we can specially organize your transfer from Barcelona to Sitges and an excursion to visit this beautiful coastal Catalan town with marvelous beaches, marina, restaurants and a magical Mediterranean seaside atmosphere. 
CASTELL PERALADA FESTIVAL
Founded in 1987, it regarded as one of the major arts events of the summer in Spain. Spain Emotions provides you with the chance to enjoy nights you will never forget in an emotional experience which can only be compared to a midsummer night´s dream. The spectacular medieval complex of the Castle of Peralada hosts the Festival Castell de Peralada within its walls. The historical and prestigious setting along with unique artistic events make this medieval place a cultural and leisure gem of the Costa Brava.
Spain Emotions can organize trips for music lovers to events held on summer nights in July and August in Peralada, less than 150 km from Barcelona. You will be part of a unique experience with concerts in the Auditorium of the castle gardens, as well as classical music recitals, chamber concerts, and small-format operas in the church or the fourteenth century cloister. Attending this festival is an opportunity to get to know the beautiful Empordà region of Catalonia and its sublime gastronomy, which you can taste at the renowned Castell Peralada Restaurant, which has been awarded a Michelin star.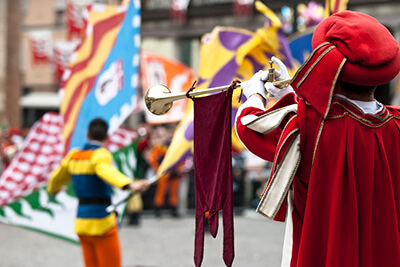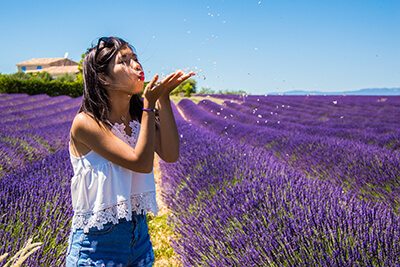 LAVENDER FESTIVAL, BRIHUEGA
The lavender-flowered fields are the fairytale setting of this festival with acoustic concerts at sunset. This is a unique event in the world that you will enjoy with all five senses and that takes place in the month of July, at the perfect moment of the flowering. In addition, you can enjoy a gala dinner signed by an award-winning chef. It is a festival just 90 km from Madrid where we take you with our transfer service. 
ANCIENT MUSIC FESTIVAL OF ARANJUEZ
This beautiful musical event takes you to the impressive 18th century royal court and the magical event is held every June at the Real Sitio de Aranjuez. The lovely gardens, the Royal Palace Chapel and the Isabel de Farnesio Centre host musical performances like those enjoyed by royalty. The Ancient Music Festival of Aranjuez is ideal for classical music lovers, who can also visit the palace and the secret corners of this beautiful historical monument of the Community of Madrid and feel like they are going back in time.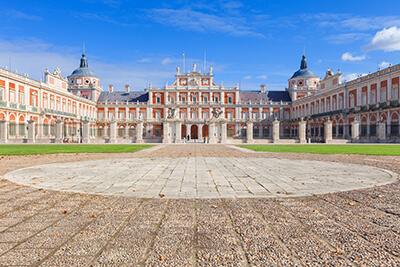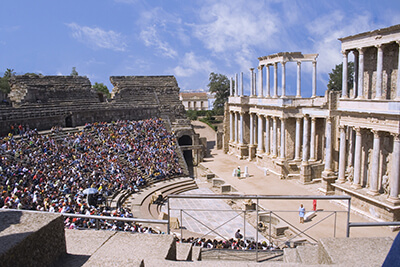 INTERNATIONAL FESTIVAL OF CLASSICAL THEATRE OF MÉRIDA
Experience theatre like the Romans did! The great works of classical theatre come together in this mythical theatre festival that dates to 16 BC. In this festival the most famous Spanish actors will perform the mythical works that have inspired the great authors for centuries. An event that takes place during the months of June, July and August in Merida, Extremadura a town that is definitely one of Spain´s hidden gems. If necessary, we can organize the transfer to Merida and the tour to discover this delightful Roman city.