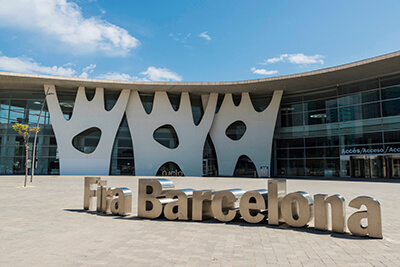 Barcelona continues to be one of Europe's leading cities for MICE tourism. So much so that in the latest CWT Meetings & Events ranking, it is the only Spanish city among the top 10 in Europe for conventions and incentives. That is hardly surprising considering its strategic location and fine cocktail of history, art, business excellence, culture, leisure, beach life and fine weather. Barcelona has always been known for its industry and excellence in business, which are some of the reasons why it is among the wealthiest provinces in Spain. Its port and strategic location near France and closer proximity to northern Europe is also essential here. The region has produced fine artists such as Dali, businesspeople, sports people like Pep Guardiola and actors like Javier Bardem. It has been like this throughout history.
The avant-garde nature of its venues, which can be adapted to any type of event, makes Barcelona an ideal destination for corporate travel for Spain Emotions. We take pride in organizing events for our clients in modernist architecture jewels or in exclusive spots with sea or mountain views.
Barcelona is a foward-thinking city that inspires creativity and entrepreneurship. That is why it is an ideal destination for teambuilding programs. The possibilities are endless. The design of its buildings and streets make it a perfect city to play gymkhanas to get to know Barcelona's secret places. We can organize water sports experiences to learn how to navigate the Mediterranean Sea or football teambuilding for fans of FC Barcelona or Espanyol. 
SPORTS TOURISM IN BARCELONA
Barcelona is united in body and soul with its most international team: FC Barcelona. Visiting the Camp Nou and watching a game of FC Barcelona in which Messi plays is simply unique. Barcelona is one of the top clubs in the history of football and many of the world´s greatest football players have graced the turf of the Camp Nou. Players like Maradona, Ronaldo, Cruyff, and Xavi. Nor can we forget Espanyol, one of the best teams in the league and well worth watching on a visit to Barcelona.
In a city where so many athletes have trained, the options to practice and improve as a team or individually are infinite. We make it possible to play in the training camps of the big Catalan teams or in high performance sports complexes.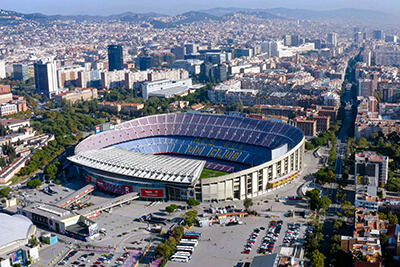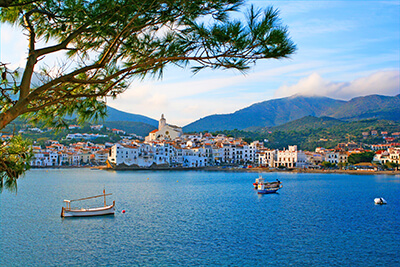 CHARMING VILLAGES
Barcelona and its good communication with unique places offers the best option to enjoy rural tourism. Villages and natural paradises to discover Catalonia on a corporate trip.
Travel with us to Colònia Güell in Santa Coloma de Cervelló, Sitges, Monastery of Montserrat, Besalú, Beget, Cadaqués, Tossa del Mar, Girona, Tarragona, Figueres, Roses, Calella de Palafrugell, Montblanc, Miravet, Pals, Peratallada, Castellfullit de la Roca, Siurana, Rupit i Pruit or Mura.